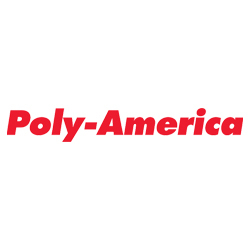 Poly-America
Warehouse Packagers
Grand Prairie, TX
Poly-America, L.P. is currently hiring Warehouse Packagers to join our production team. Poly-America produces several lines of polyethylene products including high quality trash bags, construction and agricultural films.
There are over 80 openings for Warehouse Packagers. These are great entry-level opportunities.
We offer the following benefits:
• Competitive compensation starting at $14/hr
• Set schedule of 4 days on/4 days off- 12hr shifts
• Weekly pay
• No seasonal, temporary or part-time hiring; full-time permanent jobs only
• Medical/Dental benefits available
• Direct deposit
• 401(k) retirement plan with employer matching
• Paid holidays and vacation
• We are a stable, growing company that has never laid anyone off
• Internal growth opportunities
• Overtime available
Responsibilities
Packagers at Poly-America are responsible for packaging and palletizing plastic products. They are also required to maintain a clean, safe, and organized workspace. The role may involve additional responsibilities and opportunities as they become necessary and/or are assigned by management.
Requirements
•The ability to work a 12 hour shift as assigned by management
• The ability to work in a fast-paced environment
• The ability to be a good student of Poly-America processes and procedures
Successfully passing a drug screen is required for this position. 
We are an Equal Opportunity Employer.
110374065
110374065